Accounting Textbooks & Ebooks
Tutorials & Courses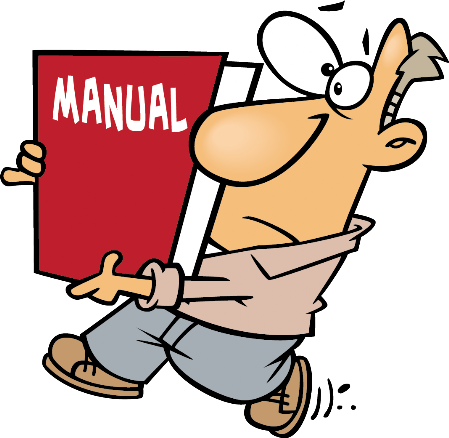 Believe it or not there are many good accounting and bookkeeping textbooks available for free online. I've listed some for your review.
My Own Beginning Bookkeeping Text Book
Good introductory bookkeeping and accounting e-book course presented by Smallbusinesstown.
Principles of Accounting
is designed to meet the scope and sequence requirements of a two-semester accounting course that covers the fundamentals of financial and managerial accounting. Due to the comprehensive nature of the material, we are offering the book in two volumes.
CFI's Principles of Accounting book is free and available for anyone to download as a pdf. Learn about the most important accounting concepts such as bookkeeping, the double entry system, accruals and matching principles, how to prepare financial statements, and more!
A complimentary online accounting textbook written by Dr. Larry Walther, CPA, CMA.
Excellent aid for reviewing accounting principles.
Accounting Principles: Managerial Accounting
by Roger H. Hermanson; Michael W. Maher; James Don Edwards
Accounting Principles: A Business Perspective, Financial Accounting (chapters 1-8)
by Roger H. Hermanson; Michael W. Maher; James Don Edwards
Accounting Principles: A Business Perspective, Financial Accounting (chapters 9-18)
by Roger H. Hermanson; Michael W. Maher; James Don Edwards
Accounting Principles: A Business Perspective
by James Don Edwards; Susan D. Ivancevich; Roger H. Hermanson
Accounting Basics - Managerial Accounting,Cost Accounting, and Financial Accounting
Provided by FreeBookCentre
Provuded by free-management-ebooks.com
Principles of Financial Accounting
The University of North Georgia Press and Affordable Learning Georgia bring you